This post has been a long time in the making. It is the sludge of life, the sediment that sinks and settles and into which feet get stuck. In a rising tide, that isn't good. Drown, or leave your familiar boots behind. It is a difficult one, it is intensely personal, and not just about me, so I shall try to be sensitive.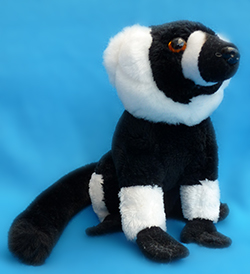 It is time also because in a few days the UK has Fathers Day. Card shops are full of jokey ineptitudes of dads on golf courses, indulging footie or booze, heads under car bonnets pretending to know what they're doing – all the fond stereotypes that try to say 'we love you for all you failings'. I will always be a father to two children; that is my history. But there was never a Fathers Day card that spoke to me. They are all men, and I never was one really, however hard I tried. My DIY was never inept or bodged though, and I still genuinely fix things of all kinds. Last year for Fathers Day I was given the adoption of a Lemur at Aspinall's Zoo. Ron, in his fluffy black and white glory (I so love lemurs) is sponsored by Andie, one of my early registrations of the real me, and if I can, I would like to go and see him, though of course on my own now.
Although dad still exists as the person forever inside the rather more lovely Andie, Fathers Day this year will be very different. I wrote a poem last year, based on another trans* father's experience, and might still post it here (it is in the Realisations collection). But it will never be mine.
Role over
Realising a trans* (transgender or transsexual) identity as a family person involves a partner and children in enormous upheaval for all of you. If mum or dad (wife or husband) has been fighting with their identity for most of their lives, and you never knew or understood the essential nature of it until it all came out irresistably, and now they are not, to all intents and purposes, what they were, the rest of the family feels floored. Should they have known? What would have happened if all this has come out earlier? Would I not have married this trans* person at all? Was it all about gender? Would I never have been born? Where is my mum/dad now?
I suppose fundamentally we live on the level of roles. We spread the responsibilities about for a sense of balance and complimentarities: you play this, I'll play that, you do the other. So long as mum doesn't try mending the car, dad doesn't try braiding your hair, and I know who to talk to about boyfriends, and you know who to look to for real strength (and I'm trying not to be sexist here!) we all know our place. Somehow we start as people who find an attraction of personalities, a sexual attraction too. Our babies are born as unknown people waiting to be discovered, and shaped, and worried over. We don't mind what they are or what they do in the beginning, because they are just being. Gradually over time most of us find we are playing roles far more than simply being ourselves, and often realise this in mid life, as children grow in independence, and we start taking up interests outside the family that reassert our individuality. But we are still identified by our roles: the mum who bakes, the dad who plays music, the daughter who dances, the son who plays loud music. And that's what we are then expected to do; we are what we do. Just like at parties: 'What do you do? Oh, I'm a (job/profession/parent-at-home).'
And sometimes, it is enough just to be.
Imagine a scenario. Daughter's bedroom is impeccable, son is cleaning the kitchen to Mozart, mum is fixing the shed roof and dad is sewing a dress. And everyone is happy because each knows the other has found something that expresses how they feel about themselves. The roles were useful once, but now they are all grown up enough and can be themselves. Mum may understand growing up as a girl, dad may be better informed on electrical wiring, daughter still has social problems to talk about, and son needs a job and how to present at interview. But role expectations are changing. Dependencies are changing.
Do you remember bringing your first baby home? Do you remember feeling so helpless and not really knowing what to do? Do you remember your life changing forever as you took on a parent role? Do you remember the first time the child was playing in someone else's house and you were not there? And the early days of school, and the first empty house mornings? And rediscovering partnership out of parenthood? We have already undergone radical role changes in our lives, and in many ways.
And I have lost a role. I am not Father. I am not Husband. I am back to being simply me. I have no role any more. Role over.
The father who never left, the husband who never died
The role changed; not me. I was there at every family event, from the first romantic gesture, the friendship become love, the love become marriage. Believe it or not I was there at conception, at births, and through every little event that life brought us. And I disown none of it. So who am I now?
I am the father who never left. The words might be tricky, and seriously, I don't mind 'dad' so long as the male role expectations aren't hung on it, and I am introduced as: 'she is my dad', with honesty. I haven't gone anywhere, but I do acknowledge the sheer embarrassment I cause. Schools do not teach about trans* issues, they do not appreciate that the world really is not divided into male and female, and so my (grown up) children are very shocked to find that it isn't so. And their friends. The boyfriend's family too. O. M. G. How do you become the daughter or son of a trans* parent, when every popular image is of transvestites, bizarre behaviour, fetishistic performance, kinkiness and – goodness, surely, a touch of perversion in there? Weird, or what?
You can only do it by finding out what trans* identity means, looking up gender dysphoria, laying all roles aside and asking:
'What is it that is so important that a grown man starts living as a woman, and is changing in front of all their family, friends, colleagues and social circle? What drives anyone to do that, even to the extent of losing everything they have and hold most dear?'
Whatever it is, it must be worth finding out, because it is not a game or a lifestyle choice, or a betrayal of any previously held role. Who is this person, beyond the roles, who has the guts to change so radically rather late in life? They are not doing this to you. And sooner or later you may realise that a friend or a colleague or a client has a trans* history too, but you never knew. You never needed to. Meantime, the father who never left has been dropped from the team and the rejection is settling like mud, the feet are getting stuck and the way out is getting lost.
It's time to talk about Dad.
More than that, it's time to talk to Dad, and find the person behind the role, who feels no differently about her family than they ever did. Dad isn't leaving, but you can leave Dad of course, believing she doesn't love you any more. Well, she does.
And the husband who never died? She was there all along and played a role that she cannot play any more. But that person hasn't died with the role, and their being there still is an important part of the conversation about Dad. If the role of father has gone, and the (entirely socio-sexual) role of husband has gone, and those roles were all that I was, then by all means talk about Dad without me. But if I am still the person who witnessed your lives in every detail, and held back myself in order to support and protect you for so many years, then let's talk about Dad together before you leave, not after. You might not like me not playing the role any more, but this is who I am and how I am. I was born this way, and sooner or later, this had to happen, and it does need understanding before conversations become impossible, life becomes too entangled, and so we can all accept the reality, make our choices and move on.
It's Fathers Day. It's time to talk about Dad. And when you're ready, her name is just Andie.